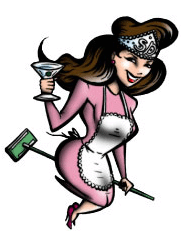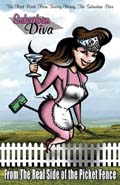 Buy my book!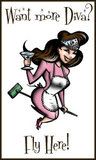 Suburban Diva ®
Theme Park Tips--Holidays or Otherwise

Our typical Thanksgiving is spent at home with me cooking way too much, squeezing more chairs around a crowded table in between home hockey games. This year (and all other lockout years) we had the opportunity to travel so we did. To Disney World.

The happiest place on earth is also a very crowded one during major holidays, but we were able to hit everything we wanted to, including the newly-expanded Fantasyland.

It can be done, my friends. And here are my quick tips on how to enjoy the Magic Kingdom with 100,000 other people.

1.) Use Fast Passes. EVERY RIDE THEY ARE OFFERED. Standby lines are for rookies.

2.) One of the longest lines we waited in all day was to get on the monorail before we even got to the park. Check the hours because they vary, but if it's a later close, think of shifting your day up by an hour or two. It cleared out around dinner time, and we could have avoided that first wait by leaving the hotel later.

3.) Do the park in a logical order. It astounds me that people crisscross hitting attractions out of order. This just adds needless time, especially if you're navigating large crowds that hate strollers. I once read that most people go to left when starting the park, but I don't think that's true if Space Mountain is to the right.

4.) Send your fastest runner ahead to collect Fast Passes. This saves you oodles of time.

5.) Did I mention Fast Passes? Because often if you are getting them for one ride, you may have the nice surprise of receiving more to another attraction. This happened for us while getting ours for Peter Pan--we got bonus passes for the new Dumbo ride.

6.) Focus on your must-see rides, but don't overlook others that may have a shorter line. Carousel of Progress might seem lame, but it sure is a cool spot to land while you wait for Buzz Lightyear. I'm looking at you, Swiss Family Robinson Tree House, Hall of Presidents and Monsters, Inc. Laugh Floor.

7.) There was not a single reservation available the entirety of Thanksgiving Day inside the park (or at surrounding hotels for that matter) so if you have to settle for counter service, eat at off-times. before 11:30 or after 2:30 for lunch, early or late dinners.

8.) We are not parade people and if you aren't either, still make a note of when they are to avoid Main Street like...Main Street during a parade.

9.) Speaking of Fast Passes, they will give you an hour window in which to return. Try not to hit it at the exact return time, go about 20 minutes after the start time.

10.) Individual events like Mickey's Not-So-Scary Halloween and Mickey's Very Merry Christmas parties are great if they are offered during your stay. While it seems that a 7:00 pm start time may not be enough time, tickets are less expensive than a full-day admission and you get more bang for your buck with less crowds and wait times.


Get your ears on this Christmas.
The new attractions in FantasyLand had just opened to the public earlier that week, and while we didn't get to go to the new Be Our Guest Restaurant which sounds like a Don't Miss, we enjoyed the new Ariel ride and the new Under the Big Top attractions that used to be Toon Town. Definitely worth the hype and it still has a lot to go including a new roller coaster for us big kids.

So don't be put off by the crowds this holiday season, it's about making memories. While I'm cynical about a lot of things, Disney is still one of the places my whole family enjoys together, and for that I am thankful.

And for Fast Passes.


How good does it get? Thanksgiving in Disney World!

Good article! Thanks for sharing!

where you can find miumiu in the fashion style and low price. More other products can be found here in website. http://www.prada-rakuten.jp/ http://www.prada-rakuten.jp/


Posted by Anonymous, 01/28/13, 05:24pm

find miumiu,chloe,prada in the fashion style and low price. More other products can be found here in website. ?????? ?? http://www.miumiusale-jp.com/


Posted by Anonymous, 02/02/13, 03:20am

find miumiu,chloe,prada is too many type and you may have no idea about such many type. prada http://www.prada-rakuten.jp/


Posted by Anonymous, 02/03/13, 06:06pm

find miumiu,chloe,prada ,Following a few latest visits here, even so, is becoming more and more chic. ??? http://www.chloe-mall.net/


Posted by Anonymous, 02/06/13, 03:55am

Hello! bdkbaff interesting bdkbaff site! I'm really like it! Very, very bdkbaff good!

Very nice site!

Hello! geaebkk interesting geaebkk site! I'm really like it! Very, very geaebkk good!

Very nice site!

These handbags are mailed at your vend succeeding getting untrue your exceeding. This path they entrust offer additional actual effect to the product.

Hello! gdkebkd interesting gdkebkd site! I'm really like it! Very, very gdkebkd good!

Very nice site!

Hello! aebccdk interesting aebccdk site! I'm really like it! Very, very aebccdk good!

Very nice site!

find miumiu,chloe,Following a few latest visits here, even so, is becoming more and more chic. http://www.chloe-mall.net/ http://www.chloe-mall.net/


Posted by Anonymous, 02/18/13, 02:53am

identify ralph lauren,Pursuing one or two most popular visits listed here, however, is now increasingly more chic. ralph lauren shop http://www.ralphlaurenshop-de.com/


Posted by Anonymous, 02/22/13, 11:23pm

Hmm is anyone else encountering problems with the images on this blog loading? I'm trying to figure out if its a problem on my end or if it's the blog. Any feed-back would be greatly appreciated. Click Here http://www.maccosmeticwholesaler.com/


Posted by Anonymous, 03/22/13, 09:22am

Just how have you have the ability to construct a real great crowd regarding commenters to your site? backlinks http://affordablesearchengineoptimizationx.com/?p=16


Posted by Anonymous, 04/08/13, 08:16pm

come across clothings,Next a handful of most recently released visits right here, even so, is now a lot more stylish. maillot de foot 2012 http://www.maillotdefootparis.com/


Posted by Anonymous, 05/06/13, 06:39pm

Great blog here! Also your site loads up very fast! What web host are you using? Can I get your affiliate link to your host? I wish my site loaded up as quickly as yours lol chaussure dunk http://basket-nike-dunk.webnode.fr/


Posted by Anonymous, 05/14/13, 04:22pm

The Airbus A319 aircraft was carrying 75 passengers, the airline said, who were evacuated from the plane using emergency slides.London Ambulance Service treated three patients for minor injuries after the emergency landing, it said on Twitter.British Airways said it would be carrying out a full investigation into the incident.The Air Accident Investigation Branch, part of the national Department for Transport, is also sending a team to Heathrow for an initial investigation. christian louboutin outlet


Posted by Anonymous, 05/28/13, 08:13am

The Airbus A319 aircraft was carrying 75 passengers, the airline said, who were evacuated from the plane using emergency slides.London Ambulance Service treated three patients for minor injuries after the emergency landing, it said on Twitter.British Airways said it would be carrying out a full investigation into the incident.The Air Accident Investigation Branch, part of the national Department for Transport, is also sending a team to Heathrow for an initial investigation. michael kors wallet


Posted by Anonymous, 05/28/13, 08:13am

The Airbus A319 aircraft was carrying 75 passengers, the airline said, who were evacuated from the plane using emergency slides.London Ambulance Service treated three patients for minor injuries after the emergency landing, it said on Twitter.British Airways said it would be carrying out a full investigation into the incident.The Air Accident Investigation Branch, part of the national Department for Transport, is also sending a team to Heathrow for an initial investigation. michael kors clearance


Posted by Anonymous, 05/28/13, 08:13am

According to Reuters, a study published by the National Bureau of Economic Research in 2011 found that "The more aggressively a bank lobbied before the financial crisis, the worse its loans performed during the economic downturn -- and the more bailout dollars it received". Now, despite its former status as the basket case of Wall Street, Citigroup and its hired guns are welcome on Capitol Hill, weighing in on and even drafting bills -- like one the House committee signed off on earlier this month, exempting several classes of derivatives from a rule intended to prevent government insurance from backstopping risky trades.I won't dispute for one second the problems of a system that demands immense amount of fund-raisers by its legislators," said Representative Jim Himes, a third-term Democrat of Connecticut, who supported the recent industry-backed bills and leads the party's fund-raising efforts in the House. A member of the Financial Services Committee and a former banker at Goldman Sachs, he is one of the top recipients of Wall Street donations. "It's appalling, it's disgusting, it's wasteful and it opens the possibility of conflicts of interest and corruption. It's unfortunately the world we live in." christian louboutin bianca


Posted by Anonymous, 05/28/13, 11:35am

While visiting family and friends in Amman, Jordan last week after being away for over two years, I was constantly being asked about my observations on Amman, and whether it had changed since I was last there in October 2010.During the first couple of days, I would usually respond saying I noticed more traffic, and new construction here and there. A few days into my visit, things got clearer (I'm blaming the jetlag for my delayed observation). I noticed a change, a big one. Somehow, politically-divided Ammanites were united on one issue: Syrians.Last time I visited Jordan, the annoying term the "Arab Spring" was not even coined. So, fast forward two years, I would have expected to see change along these lines, but what I saw instead was not youth marching in the streets asking for reform (to the dismay of many D.C. think tanks), but rather Jordanian citizens who are increasingly becoming concerned about the influx of refugees from their war-ravaged next door neighbor.Citigroup was the megabank that received the most taxpayer assistance during the financial crisis, a fact perhaps related to the very same lobbying practices now being used to rein in regulation red bottom shoes


Posted by Anonymous, 05/28/13, 11:35am

According to Reuters, a study published by the National Bureau of Economic Research in 2011 found that "The more aggressively a bank lobbied before the financial crisis, the worse its loans performed during the economic downturn -- and the more bailout dollars it received". Now, despite its former status as the basket case of Wall Street, Citigroup and its hired guns are welcome on Capitol Hill, weighing in on and even drafting bills -- like one the House committee signed off on earlier this month, exempting several classes of derivatives from a rule intended to prevent government insurance from backstopping risky trades.I won't dispute for one second the problems of a system that demands immense amount of fund-raisers by its legislators," said Representative Jim Himes, a third-term Democrat of Connecticut, who supported the recent industry-backed bills and leads the party's fund-raising efforts in the House. A member of the Financial Services Committee and a former banker at Goldman Sachs, he is one of the top recipients of Wall Street donations. "It's appalling, it's disgusting, it's wasteful and it opens the possibility of conflicts of interest and corruption. It's unfortunately the world we live in." michael kors satchel


Posted by Anonymous, 05/28/13, 11:35am

While visiting family and friends in Amman, Jordan last week after being away for over two years, I was constantly being asked about my observations on Amman, and whether it had changed since I was last there in October 2010.During the first couple of days, I would usually respond saying I noticed more traffic, and new construction here and there. A few days into my visit, things got clearer (I'm blaming the jetlag for my delayed observation). I noticed a change, a big one. Somehow, politically-divided Ammanites were united on one issue: Syrians.Last time I visited Jordan, the annoying term the "Arab Spring" was not even coined. So, fast forward two years, I would have expected to see change along these lines, but what I saw instead was not youth marching in the streets asking for reform (to the dismay of many D.C. think tanks), but rather Jordanian citizens who are increasingly becoming concerned about the influx of refugees from their war-ravaged next door neighbor.Citigroup was the megabank that received the most taxpayer assistance during the financial crisis, a fact perhaps related to the very same lobbying practices now being used to rein in regulation discount christian louboutin shoes


Posted by Anonymous, 05/28/13, 11:35am

According to Reuters, a study published by the National Bureau of Economic Research in 2011 found that "The more aggressively a bank lobbied before the financial crisis, the worse its loans performed during the economic downturn -- and the more bailout dollars it received". Now, despite its former status as the basket case of Wall Street, Citigroup and its hired guns are welcome on Capitol Hill, weighing in on and even drafting bills -- like one the House committee signed off on earlier this month, exempting several classes of derivatives from a rule intended to prevent government insurance from backstopping risky trades.I won't dispute for one second the problems of a system that demands immense amount of fund-raisers by its legislators," said Representative Jim Himes, a third-term Democrat of Connecticut, who supported the recent industry-backed bills and leads the party's fund-raising efforts in the House. A member of the Financial Services Committee and a former banker at Goldman Sachs, he is one of the top recipients of Wall Street donations. "It's appalling, it's disgusting, it's wasteful and it opens the possibility of conflicts of interest and corruption. It's unfortunately the world we live in." louboutin sneakers


Posted by Anonymous, 05/28/13, 11:35am

According to Reuters, a study published by the National Bureau of Economic Research in 2011 found that "The more aggressively a bank lobbied before the financial crisis, the worse its loans performed during the economic downturn -- and the more bailout dollars it received". Now, despite its former status as the basket case of Wall Street, Citigroup and its hired guns are welcome on Capitol Hill, weighing in on and even drafting bills -- like one the House committee signed off on earlier this month, exempting several classes of derivatives from a rule intended to prevent government insurance from backstopping risky trades.I won't dispute for one second the problems of a system that demands immense amount of fund-raisers by its legislators," said Representative Jim Himes, a third-term Democrat of Connecticut, who supported the recent industry-backed bills and leads the party's fund-raising efforts in the House. A member of the Financial Services Committee and a former banker at Goldman Sachs, he is one of the top recipients of Wall Street donations. "It's appalling, it's disgusting, it's wasteful and it opens the possibility of conflicts of interest and corruption. It's unfortunately the world we live in." michael kors wallets


Posted by Anonymous, 05/28/13, 11:35am

According to Reuters, a study published by the National Bureau of Economic Research in 2011 found that "The more aggressively a bank lobbied before the financial crisis, the worse its loans performed during the economic downturn -- and the more bailout dollars it received". Now, despite its former status as the basket case of Wall Street, Citigroup and its hired guns are welcome on Capitol Hill, weighing in on and even drafting bills -- like one the House committee signed off on earlier this month, exempting several classes of derivatives from a rule intended to prevent government insurance from backstopping risky trades.I won't dispute for one second the problems of a system that demands immense amount of fund-raisers by its legislators," said Representative Jim Himes, a third-term Democrat of Connecticut, who supported the recent industry-backed bills and leads the party's fund-raising efforts in the House. A member of the Financial Services Committee and a former banker at Goldman Sachs, he is one of the top recipients of Wall Street donations. "It's appalling, it's disgusting, it's wasteful and it opens the possibility of conflicts of interest and corruption. It's unfortunately the world we live in." christian louboutin bianca


Posted by Anonymous, 05/28/13, 11:35am

buy chanel http://buychanelnow.overblog.com was quite content and excellent provider!


Posted by Anonymous, 05/30/13, 04:33am

Many thanks a whole lot for sharing! I will definitely be back. chaussure ralph lauren http://ralphlauren2013.wordpress.com


Posted by Anonymous, 06/06/13, 04:20am

I cant wait to go through additional from you. That is really an incredible weblog. polo ralph lauren pas cher http://doudouneralphlauren.blog.com


Posted by Anonymous, 06/07/13, 05:49pm

I'm really enjoying the theme/design of your site. louis vuitton mens belt http://louis-vuitton-men-shoes.blogspot.com/


Posted by Anonymous, 06/14/13, 08:41pm

Many thanks a whole lot for sharing! maillot de foot pas cher http://2013maillotdefo.ucoz.com/


Posted by Anonymous, 06/16/13, 06:03pm

Awesome blog. I enjoyed reading your articles. This is truly a great read for me. I have bookmarked it and I am looking forward to reading new articles. Keep up the good work. maillot de foot pas cher http://maillot-de-foot-pascher.tumblr.com/


Posted by Anonymous, 06/16/13, 09:44pm