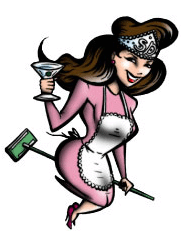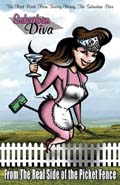 Buy my book!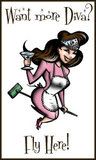 Suburban Diva ®
| | | |
| --- | --- | --- |
| As seen in the New York Times (no, I'm not kidding) | | |
$100 Giveaway from CSN Stores!--UPDATE!

****Linda B. is our winner! Thanks to all who entered and stay tuned for more!


If you are looking for some new online retailers for great housewares, look no further.
Whether you're in the market for Corelle or Le Crueset, Cookware.com has the quality brands you love at the prices you can't beat.

Cookware.com is just one of the over 200 stores at CSNstores.com, and they would love to give you a $100 shopping spree to stores like www.AllModern.com, www.LuxeByCSN.com or any of their vast choices. This giveaway is open to U.S. and Canadian residents only, and to enter, simply leave a comment below by August 17, 2010 to be entered in the random drawing.

So good luck and happy shopping!

Disclosure: I was not paid in product or cash to host this giveaway.


I would love some new housewares -- what a great giveaway!!!

Yes, please. :)


Posted by

David

, 08/11/10, 08:02am

Free Money!

I've never heard of this stuff. Think I'd like it?


Posted by

ADH

, 08/11/10, 09:19am

Happy to try something new!


Posted by

kistyn

, 08/11/10, 09:51am

I would love to win this! =]


Posted by

Hana

, 08/11/10, 08:06pm

Add my name in the pot. I'm up for a little houseware shopping experience.


Posted by

Jodi

, 08/11/10, 08:10pm

I want to win.


Posted by

Kathy

, 08/12/10, 05:51pm

Great giveaway!


Posted by

Sandra

, 08/13/10, 03:03am

Thanks for hosting this!

The Le Cruset cookware would be wonderful to spend this on! Thanks for the opportunity!!

oooo!!! My new kitchen needs new pots.

Ohhh! I love this giveaway!!!!


Posted by

Bern

, 08/13/10, 04:58pm

Shopping spree? Count me in. Thanks!

Sounds like a great giveaway.


Posted by

Leslie

, 08/13/10, 09:00pm

I want to enter.

Count me in - I love kitchen stuff!

I would love to be included. I keep spotting this giveaway on twitter but only have time to enter a few select ones. This one is great though and I appreciate the chance to be included. Have a great day!


Posted by

Theo

, 08/17/10, 01:04am

Therefore I adore the look. It is actually excellent stylish and creates everyone green i adore! I have done have complications with cracking.

christian louboutin shoes http://noizex.com/michaelkorsoutletonline.html michael kors handbags on sale http://michaelkorshandbags2u.webs.com/


Posted by Anonymous, 05/31/13, 03:31pm